Blue World Diving Center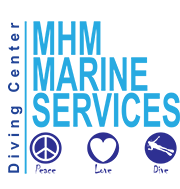 Come and enjoy daily diving at the 
Blue World Diving Center
.  We offer great packages which are flexible in timing and offer a variation of dives.  Our daily diving packages offer shore diving on our house reef to boat trips to various areas – local sites, Ras Mohammed National Park or the St of Tiran.  We can cater for all levels of diver, tailoring your package around your needs.
Contact US
---
Sun + Fun

Fun and Sun is a major Italian tour operator, one of Faraana Reef's partners, having the recognition for the qualities that Faraana Reef enjoys, whether it's the amazing sights and views and coral reefs or the great natural weather or the amazing facilities and options, they have cooperated with Faraana Reef to offer their customers the chance to enjoy their vacations there.
---
Abanoub

Abanoub the Sinai safari company has had 11 successful years operating high quality desert and diving safaris.
Abanoub's founders have joined other travel experts to extend their operations throughout Egypt. Now working safari in Hurghada and the Western desert, as well as the most usual historical tours along the Nile valley. El Faraana Reef being one of the major villages they joined to create the perfect spot for your vacation. As Abanoub has very high standards that only meets with Places like El Faraana Reef, the cooperation between Abanoub and El Faraana Reef is one of the most important ones in Egypt as Abanoub's guests prefer El Faraana Reef for it's high qualities, perfect views, hospitality, offers and facilities, spectacular Coral Reefs access as they are considered some of the most important spectacular coral reefs in the natural park, and entirely different environment, Abanoub is the biggest source for Russian tourists in Egypt.
---